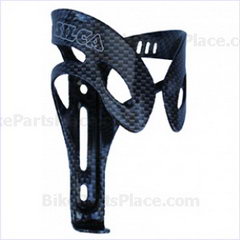 You've got your brand new bike and you've also been smart and to get yourself a helmet, cycling shorts, shoes and shirt. Once you've gone for a few rides on your new bike, it may be worth going back to your bike accessories shop to check out what other sports bike accessories you might also need, now that you have a little more experience under your belt. Getting the best bike accessories, after you've been for a few rides to determine what you need, will make your riding experience that much more enjoyable.

Here is a range of just some of the best bike accessories you can buy from your favorite bike accessories shop.
If you enjoy the long rides, whether on the road or off the beaten track, then you'll need to re-hydrate regularly with some cool, clear water. If you're out for up to a couple of hours, you may want to get a water bottle cage fitted to your bike and fill your cycling water bottle. If you're doing some hardcore riding, or if you plan on being out in the saddle for most of the day, then you may need a Camelbak hydration pack. Camelbak hydration packs are strapped to your back in the same way as a backpack. You simply fill the bladder with water and away you go. A tube from the Camelbak's bladder allows you to easily sip your water while you're riding without any need to take your hands off the handlebars. Like backpacks, you can usually also store other stuff in compartments such as food bars, your wallet or your keys. Camelbaks come in a wide range of colors and sizes to suit your individual needs.
If you'll be doing some early morning, late afternoon, or night riding, then you'll need some bike lights. You can get halogen or HID (high intensity diode) lamps that will help you see the road ahead, and rear LED flashing taillights to make sure that any other vehicles using the road will see you up ahead. There's a huge range of headlamps and taillights available for your bike, powered by batteries, rechargeable batteries or a generator or dynamo. Before doing any riding in low light situations, visit your sports bike accessories shop and check out their range.
If you're going to be doing any overnight riding, or if you plan on riding your bike to the local shops or to work, then you'll need a carrier rack or pannier. Carrier racks are available that are strong enough to carry your packs when you're traveling, or you can buy a lighter weight rack, basket or pannier that will hold your grocery bags no sweat. You can choose a carrier rack, basket or pannier for the front or rear of your bike.
If you're doing a lot of long distance riding, then you'll definitely need a pair of sporty sunglasses. Sports sunglasses will not only keep the sun out of your eyes, but the wind – and insects – as well. Your bike accessories store or your local sporting store will have a large range of sunglasses to choose from to suit the kind of riding you do, your fashion sense…and your budget.
Then of course, there are toolkits, bike locks, baby seats and trailers, heart monitors and a whole range of accessories that will make your ride more enjoyable. In fact, the choice is almost limitless.
Tags: bike accessories shop, sport bikes accessories, sports bike accessories