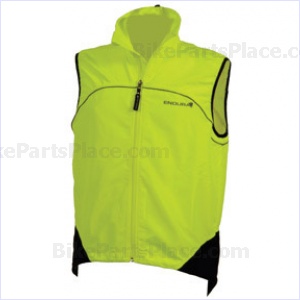 You've spent your hard earned money on a bike that really looks great…like a real pro's.
You also need the professional accessories that will make riding your bike comfortable in all types of conditions.
There is a great range of women's bike clothing available today that will make your ride even more enjoyable.
No matter whether you are riding on the road or out there on the trail, when you're out there riding on your bike, you want to look the part…and feel comfortable as well. But wearing the right women's bike clothes isn't just about making you look like a pro rider.
For safety purposes, the first thing you'll naturally need is the right bicycle helmet. While a helmet is naturally going to protect your head if you fall off your bike, in many states within the US, and in many other countries, wearing a bike helmet whenever you are out on the road riding is actually compulsory.
If it's going to protect your head, you need to choose a helmet that is going to fit you. It needs to fit your head comfortably without being too loose or too tight. If you are finding it difficult to find a helmet that fits comfortably, you can get pads that to fit inside your helmet to give it that snug – and safe – feel. Another thing to consider, you need to make sure that any helmet you purchase complies with all standards relevant to your state or country.
Okay, so you have your helmet, now it's time to get suited up with the rest of your bike clothing. How about a nice shirt?
You can get cycling shirts in your favorite team's colors, if you are really into cycling. Apart from giving you that real professional look, these shirts are also designed especially for riding as they are made from high-tech synthetic fibers, designed to keep you feeling comfortable whether you are riding in hot or cold conditions.
These cycling shirts also come with front zippers so that you can get a little bit of extra ventilation if you are starting to get hot and sweaty.
Okay, so a professional looking skin-tight synthetic shirt in bright colors may not suit everybody. No sweat, try a looser fitting polo shirt which will probably suit you better if you are just taking a nice leisurely ride around the park or in your neighborhood.
One thing to remember when you are buying any women's bike clothing is that the brighter the color of your clothes, the easier it will be for others to see you. So, don't go dark…bright clothes equal added safety.
Now, you need the right pants. These are critical and can mean the difference between an enjoyable or annoying ride.
Women's bicycle shorts are available in a wide range of styles to suit the type of riding you will be doing. But no matter what type of bike pants you use, they should have one feature – padding. For casual riding, a casual pair of bicycle pants will suit you best. If you are into mountain biking, then you will want a pair of pants that will fit a little loosely and will have some type of waterproofing, especially if you are wearing long pants. If you are planning on doing some long distance road riding, then you might want a pair of tight fitting bike shorts.
After you have your all your women's bike clothes such as helmet, shirts and pants, you also need to look at some other essential accessories such as shoes, gloves, glasses and all-weather gear.
Tags: bicycle helmet, bike clothing women, women's bike clothing